1325 1530 1560 drilling head rotary cnc pipe plasma tube cutter cnc plasma cutting machine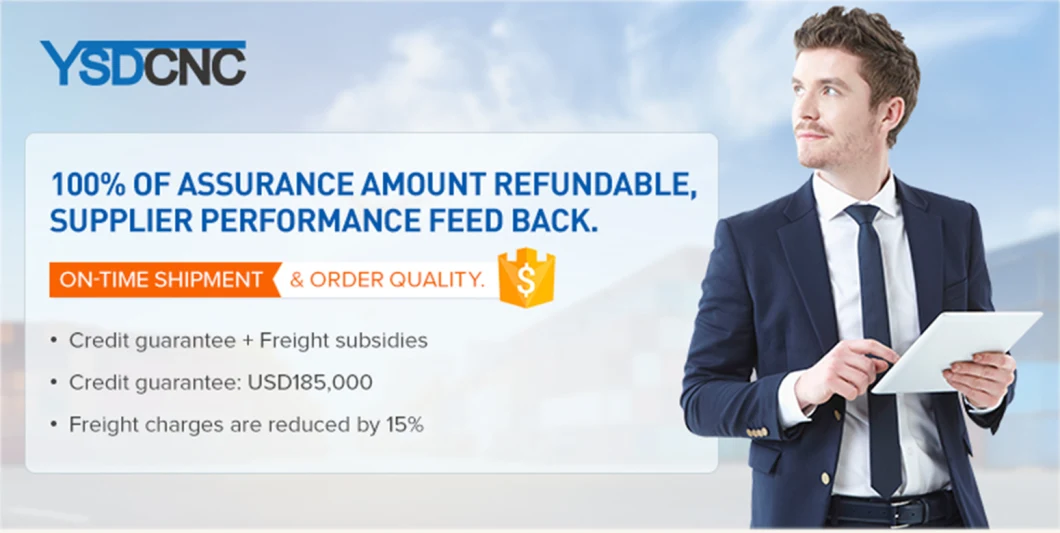 plasma cutting machine
Nanjing Shanduan CNC Machine Tool Co., Ltd is one of the Top 3 press brake and shearing machine in China, which specializing in manufacturing and marketing of press brake,shearing machine,press machine, square duct production line LINE5,4,3,2,1;spiral duct machine, locking forming machine;folding machine,plasma cutting machine, power press,ironworker,hydraulic notching machine, beading machine,flange forming machine,shearing machine & press brake,Blade/Mold, etc.
Company Name (manufacturer):
Nanjing Shanduan CNC Machine Tool Co., Ltd.
Brand:
YSDCNC
Address:
MINGJUR INDUSTRIAL CONCENTRATION
DISTRICT,SHIQIU TOWN,LISHUI AREA,NANJING,JIANGSU
Tel
:
+86 025-57262305
Phone
:
+86 18851629789
Website:
www.
ysdcnc.
com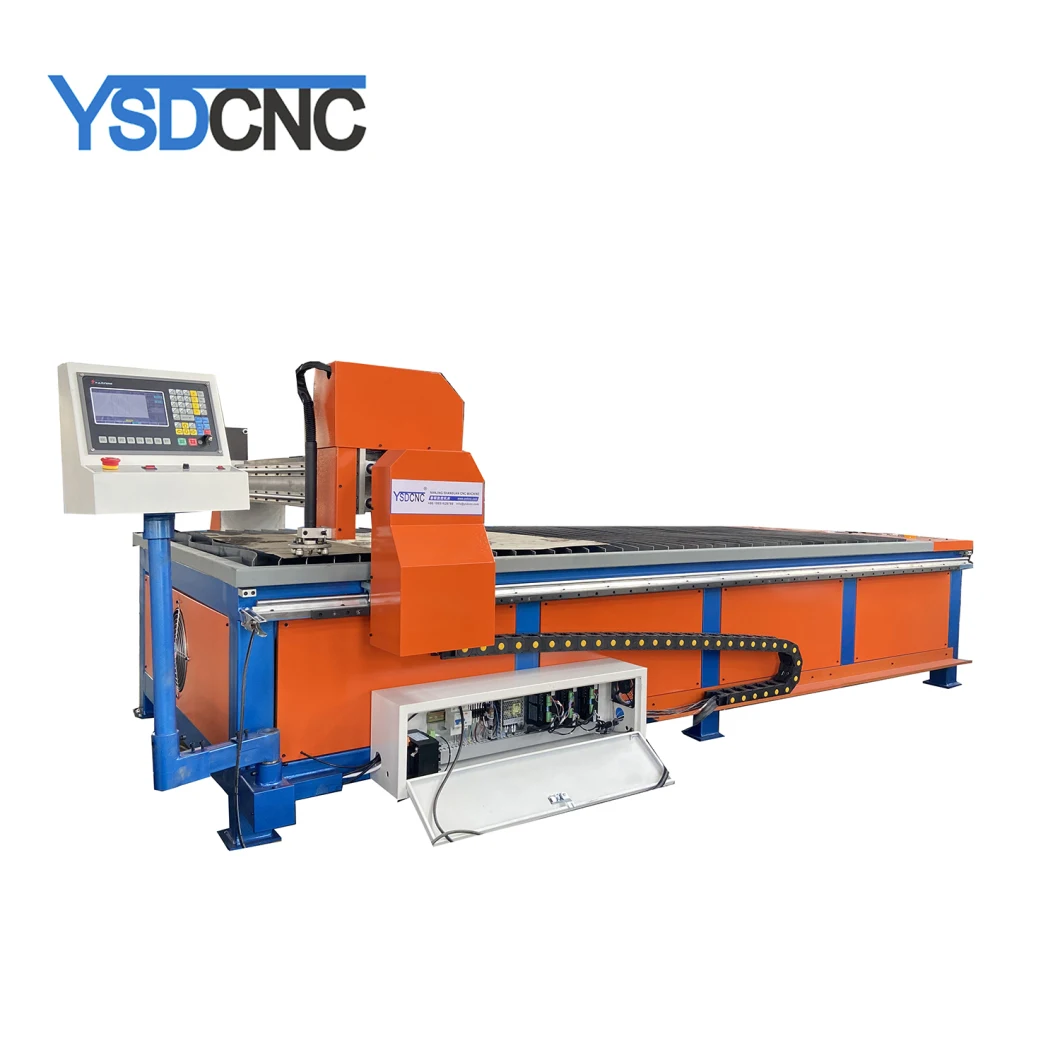 Function:
It's mainly for automatically lofting and cutting the deformed workpiece.You can select a drawing from the new version of CAM-DUCT and input dimensions and choose a way of connection,then the software will start calculating,composing,jacking and cutting automatically according to your requirements.
Performance Features:
The machine is desktop gantry structure with double-side drive. X & Y axes track are precise cylindrical linear guide rails, precise gear and rack drive, runs stably.Machine frame adopts the whole welding and annealing treatment, main frame is made by medium-sized steel pipe through welding; rail base plates are made through the planer precision processing, high strength, good precision and no deformation.
Crossbeam, side panels and all movable parts are made by aluminum alloy through fine casing and milling, with features of high strength and small inertia, ensuring the high strength and avoiding the cutting positioning instability caused by high inertia.
Adopting HP105 portable arc-pressure height regulator which can automatically regulates the height between cutter and plate to ensure the cutting quality. Scientific structure can effectively avoid collision between cutting head and steel plates owning to reaction rate cannot matches with that of cutting head.
Software:
The machine adopts the latest CAM-DUCT software from Auto Desk company and the software combines technology,data procedure with management and meets cutting requirements of duct workplace by using pre-designed standard duct drawings and parameter settings.The software is easy to learn and operate because it only requires machine dimensions to develop an unfolded view of deformed duct automatically.
2.CNC Programme PLC controller screen:



Name




parameters




unit

Processing area

1500*3000

Processing materials

Iron, aluminum, galvanized sheet,white sheet, titanium plate

mm




Processing thickness




0.1-4mm




mm

Cutting speed

0-8000mm/min

Input voltage

380V/50hz/3ph or other

V




Plasma current




63 (Chengdu Huayuan Brand)




A




Control system




SF-2012AH

(

camduct software

)

File transfer mode

USB interface




work




Non-contact arc




Reposition precision




±

0.05mm




Processing precision

±

0.1mm

dimension

3800*2200*1500 mm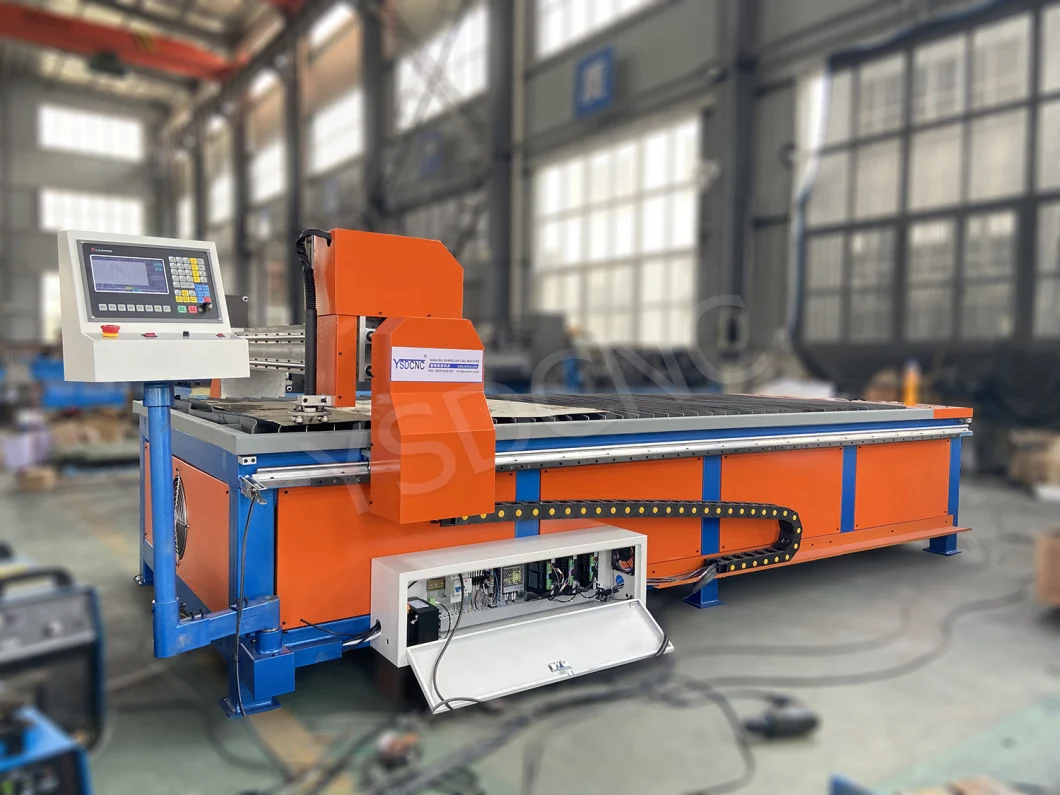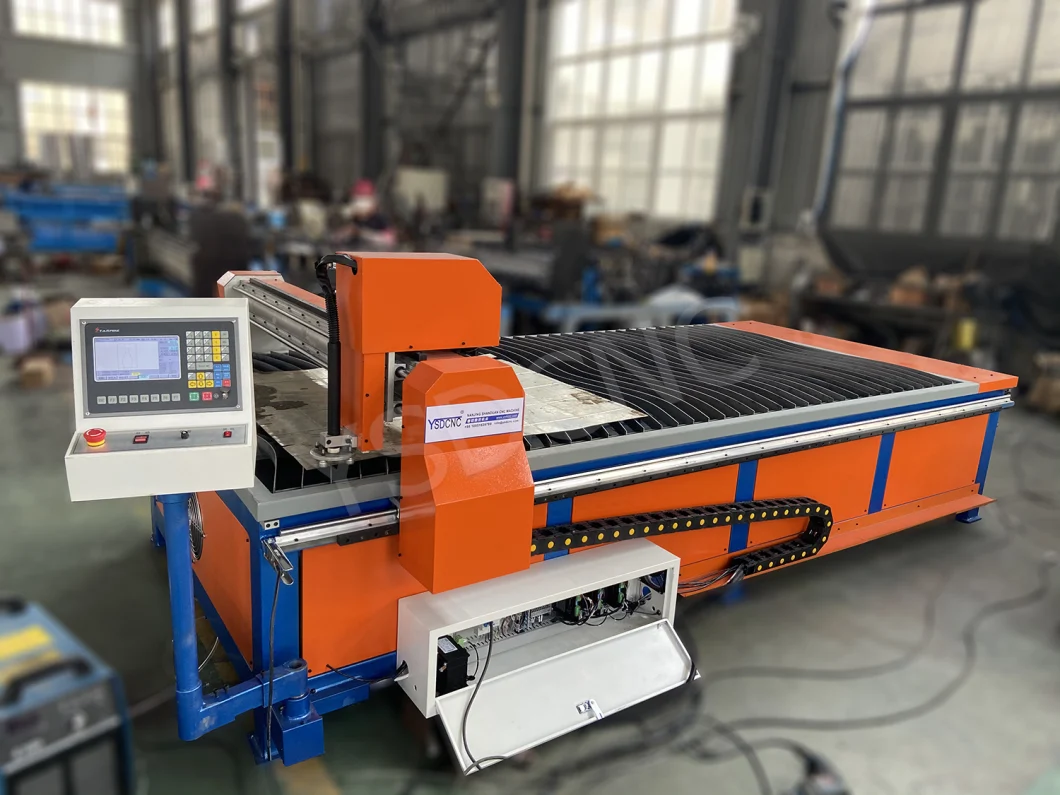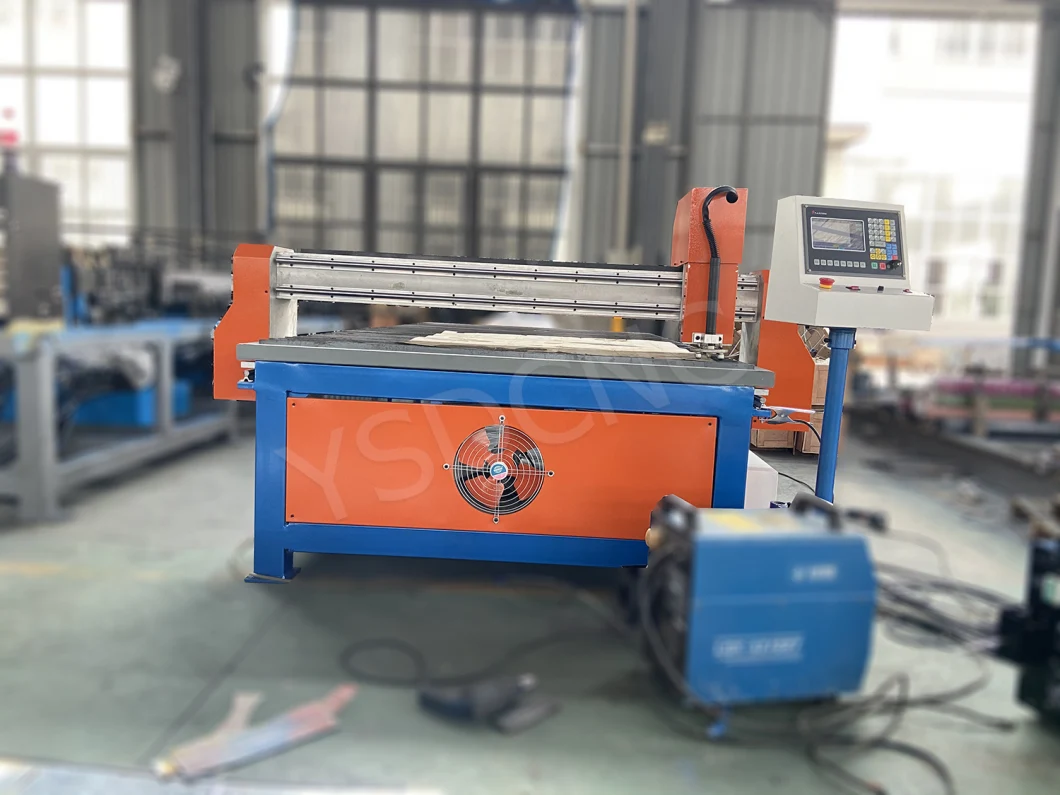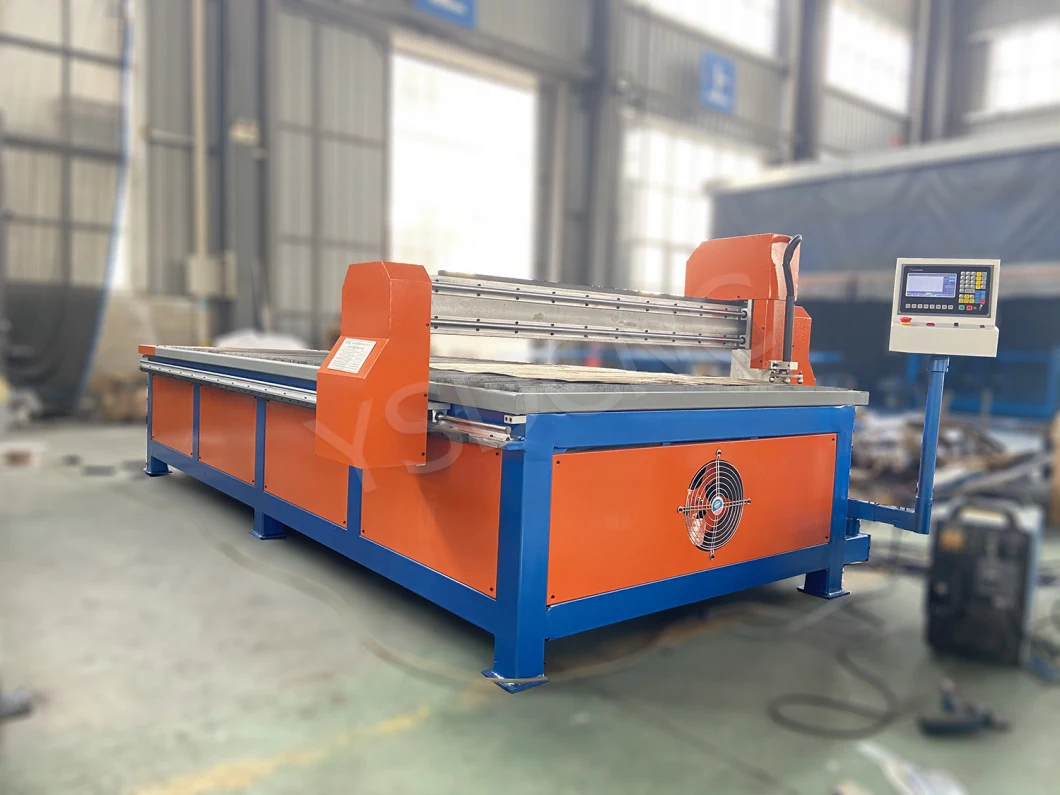 plasma cutting machine